Invisalign® Info in Kirkland, WA
Consider Invisalign treatment to get the beautiful straight teeth you've always wanted — without braces. A complimentary consultation with Dr. Chelsea or Dr. Tiffany can determine if Invisalign clear aligners are right for you.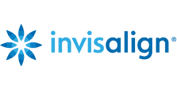 For more information about Invisalign treatment at Juanita Family Dentistry, schedule an appointment at with our Kirkland dentists, Dr. Chelsea or Dr. Tiffany, today!